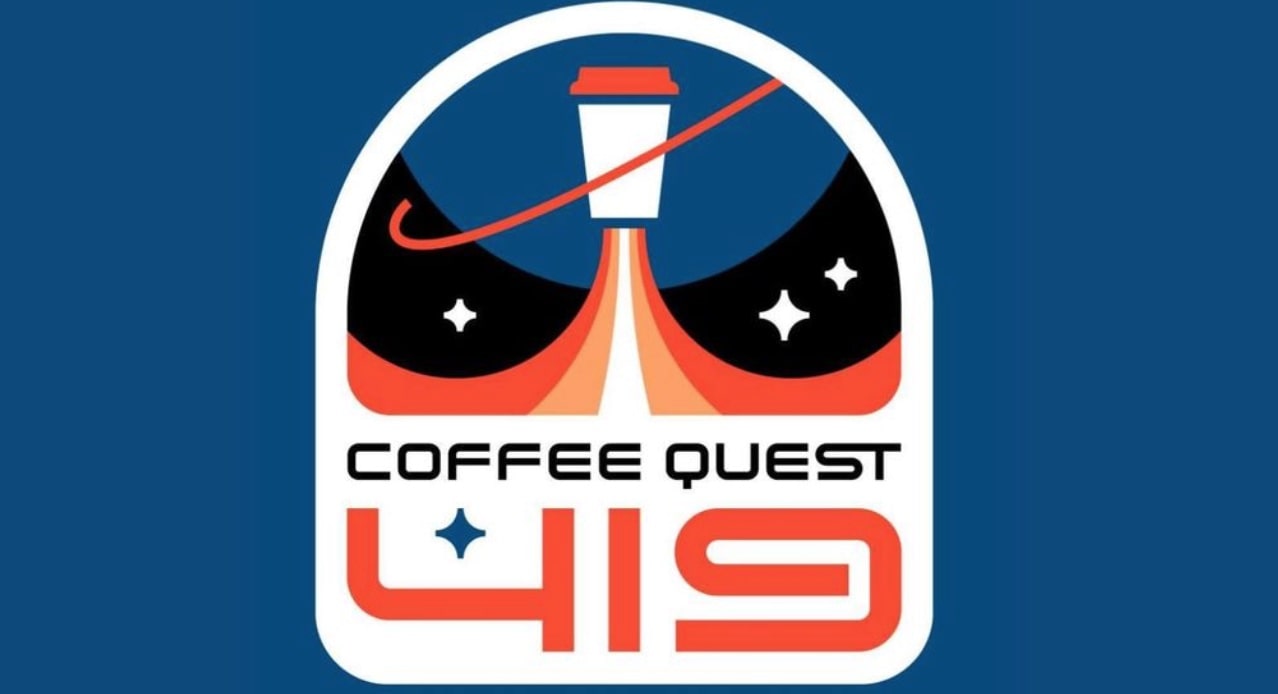 Coffee Quest 419
Espresso: Go Flight
Drip: Go Flight
Barista: Go Flight
Coffee Quest is a Go!
Join all of us around the region for this years Coffee Quest.
Details:
WHAT: an outta this world quest to explore local coffee in the 419
WHO: all you coffee/tea/treat loving 419-ers
WHEN: Jan 16th – Feb 28, 2023
PARTICIPATING LOCATIONS:
The Bard's Coffee
Black Kite Coffee
BREW coffee bar
Brew House Coffee & Bake Shop
CK Sweets Coffee & Bake Shop
Copper Press Roastery
Dragon's Roost
Flatlands Coffee
The Flying Joe Perrysburg
The Flying Joe Toledo
Freight House Coffee Co.
Georgette's Grounds & Gifts
Grindhrs Co.
Maddie & Bella Perrysburg
Maddie & Bella Toledo
The Onyx Café
Plate One
Plate 21
Rustbelt Coffee
SIP Coffee
Sip & Brew
THE QUEST: visit & make a purchase at 20 of the 21 participating locations during the quest dates, collect a stamp during each visit, turn in your fully completed quest card (on or before Feb 28th), redeem your code to Jupmode & wait for a one of a kind 2023 Coffee Quest 419 shirt to be printed.
WHY: we think it's pretty neat to support local, drink coffee, hang out with friends, and earn a free awesome t-shirt
THE DEETS:
-Start at any shop you choose on the list and grab your punch card
-Turn in your completed card at your 20th stop
-Submit your shirt size to Jupmode
-Follow the Coffee Quest 419 Facebook page for updates
-Finally, be sure to follow along here and track your progress on Facebook & Instagram using #coffeequest419 for your chance to win prizes during the Quest!
OTHER FAQ:
-Each Maddie & Bella, Plate, and Flying Joe locations count as unique stops.
-There is no set order in which you need to complete the stops.
-We won't have an exact date when the shirts will be available, as we wait until everyone completes the quest and then order the appropriate sizes from Jupmode.